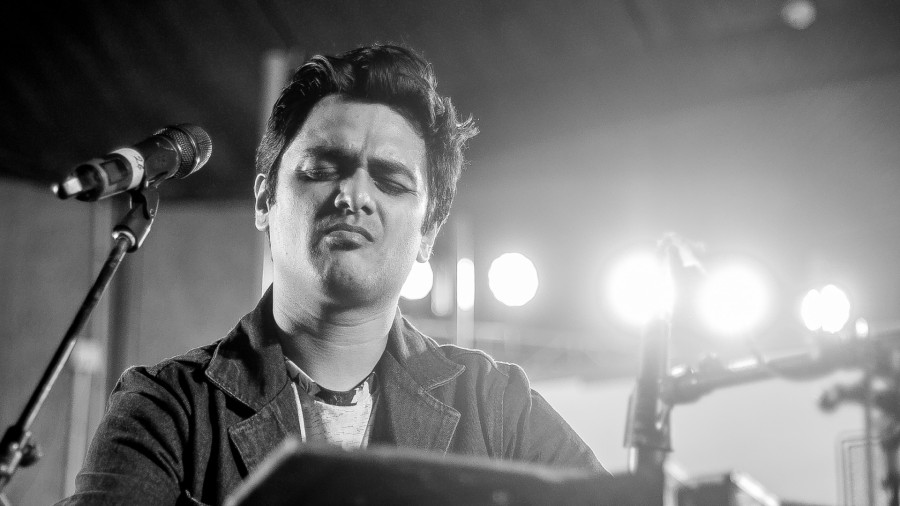 Omkar Patil with HarmoNOnium
HarmoNOnium is a group of musicians with a style that resists the shackles of definition: no nium (नियम), no rules. Folk meets Bhajan meets Reggae, Ghazal, Pop, Indian Classical & more, in the band's repertoire. Some of their works are also influenced by the poems of Meera, Kabir, Sant Chokhaa and others.
The unique element of this band is the application of the otherwise very classical Harmonium in varying styles as the lead instrument.
Curated by:
Bickram Ghosh
Date: 20 December 2023
Time: 8:45 PM - 10 PM
Venue: The Backyard, Old PWD Complex
Artists: 
Vocals and Harmonium: Omkar Patil
Electric Guitar: Shikhar Arora 
Bass: Tejal Varadkar 
Drums: Amit Mhatre 
book seats ⟶