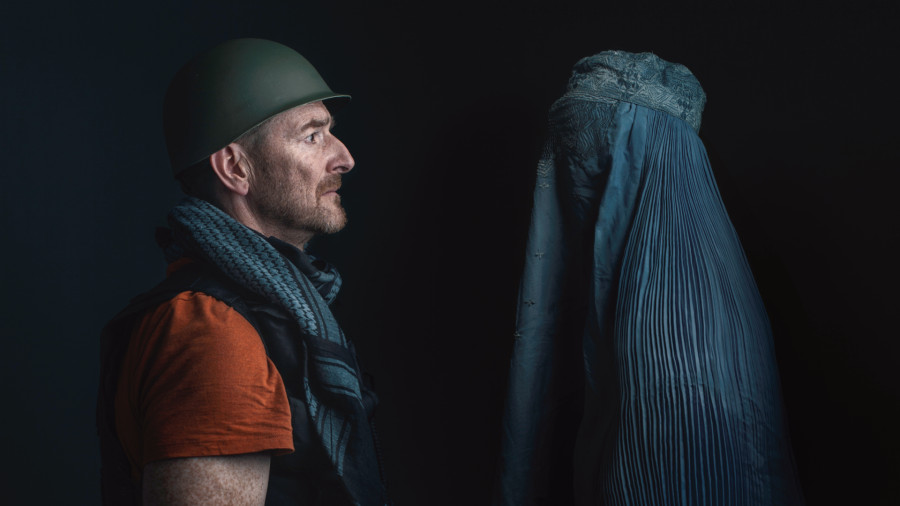 Afghanistan Is Not Funny
A comedian in a warzone is no laughing matter.
A close shave with a landmine, menaced by a warlord, and abducted by the Mujahideen: this is the extraordinary, true story of a British comedian and photographer in war-torn Afghanistan.
In 2002, whilst researching a comedy, triple Fringe First winner Henry Naylor and two-time Scottish Feature Photographer of the Year Sam Maynard went to the Afghan Warzone. It was a trip which changed both their lives and their art. Performed by Naylor himself, in front of Maynard's pictures, this docu-play takes us back to the start of a modern tragedy.
After premiering in Adelaide, Australia in February 2022, 'Afghanistan Is Not Funny' became one of the year's leading award-winners on the international fringe circuit, winning top prizes at the Edinburgh, Hollywood and Adelaide fringes.
The show wowed critics and audiences alike and has already received 29 five- and four-star reviews. In January, the show won the IFES World's Best Fringe Theatre Award 2022/23 at the 'Best of All Fests' – the Fringe Encore Series - at the legendary off-Broadway venue, the Soho Playhouse in New York.
Date: 15 December 2023
Time: 2 PM - 3:10 PM and 7 PM - 8:10 PM
Venue: The Foundry, Old GMC Complex
Artists: 
Writer, Performer: Henry Naylor
Photographer, Co-producer: Sam Maynard
Co-Directors: Martha Lott and Darren Lee Colef

In collaboration with Natarani

Curated by: Quasar Thakore Padamsee.
book seats ⟶