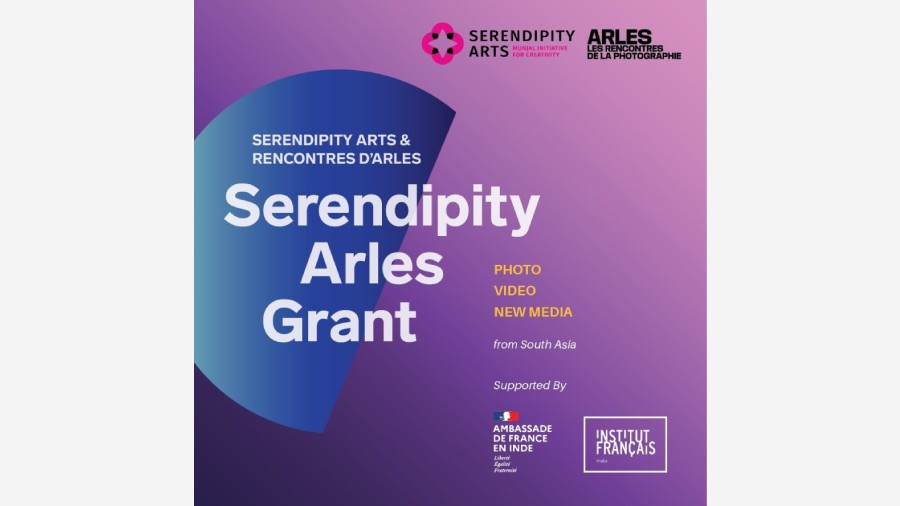 Serendipity Arles Grant 2023-24 Phase-I
Supported by the Embassy of France and the French Institute in India.

In 2020, the Serendipity Arts Foundation and Les Rencontres d'Arles announced the biggest lens-based media grant, supported by the Institut français en Inde, with the shared purpose of promoting cultural practices in South Asia and furthering a spirit of regional cooperation and representation. The winner of the previous grant, Sathish Kumar, was awarded the grant to develop and showcase his proposed project, Town Boy at Les Rencontres d'Arles in July 2022.
This year, we received applications for the second edition of the Serendipity Arles Grant 2023-24, inviting project proposals from South Asia, stemming from photography, video, new media and other lens-based explorations. The selected artists will now be presenting their work at the Festival.
Date: 15 - 23 December 2023
Time: 11 AM - 8 PM
Venue: Old PWD Complex
Grantees:
Sandeep TK
Reshma Teelar
Paribartana Mohanty
Mridul Kanti Goshami
Bunu Dhungana
book seats ⟶