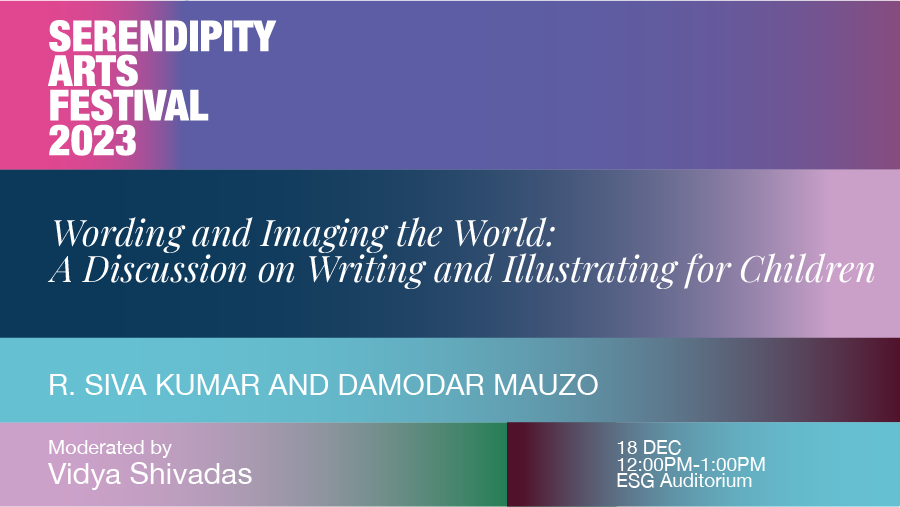 Wording and Imaging the World: A Discussion on Writing and Illustrating for Children
The discussion will follow the projection of five animations based on five exceptional books written and illustrated by K. G. Subramanyan and A. Ramachandran and produced by FIAE. Besides looking into the impulses behind these books, the discussion will focus on why artists and writers should create for children and the different possibilities they open up for the creators and their audience.
Damodar Mauzo is a well-known Konkani writer and critic from Goa and a Sahitya Akademi and Jnanapith award winner.
R. Siva Kumar is a retired professor of art history, curator and author based in Santiniketan.
Vidya Shivadas is the director of FICA, VIsiting Faculty at Ambedkar University and our Visual Arts curator for Serendipity Arts Festival 2023.
Speakers: Damodar Mauzo and R. Siva Kumar

Moderated by Vidya Shivadas
Date: 18 December 2023
Time: 12 PM - 1 PM
Venue: ESG Auditorium
book seats ⟶