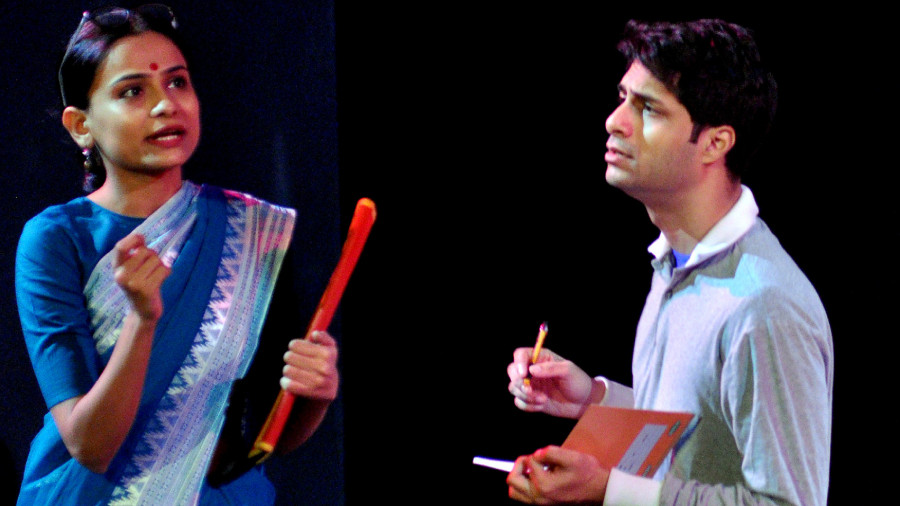 What Planet Are You On ? (Kids Only)
Akvarious Productions presents a heartwarming slice-of-life comedy centered around Homi, an adolescent boy on a journey of self-discovery. Despite his intelligence, Homi struggles in school, earning a reputation as a troublemaker due to his unconventional behavior. Trips to the principal's office are commonplace until a counsellor identifies his Attention Deficit Disorder (ADD) as the underlying issue affecting his classroom focus.
With unwavering support from his mother, his father's guitar, his budding romance, and encounters with historical figures like Leonardo Da Vinci and William Shakespeare (who surprisingly converse in Hindi), Homi devises creative strategies to cope with his condition. The play seamlessly blends fantasy with reality.
This touching story resonates with both younger audiences and adults, exploring the delicate parent-child relationship and the journey of understanding and acceptance. Critics have praised its ability to address ADD sensitively without coming across as preachy, making it an educational yet emotionally engaging experience.
Date: 18 December 2023
Time: 10 AM - 11 AM, 12:15 PM - 1:15 PM
Venue: The Foundry, Old GMC Complex
Team:
Director, Lights: Akarsh Khurana
Performers: Siddharth Kumar, Muskkaan Jaferi, Lisha Bajaj, Kashin Shetty, Avantika Ganguly, Rahul Gupta 
Producer, Sound: Saatvika Kantamneni 
Hair, Make-Up: Ganesh Kumbhar 
Curated by: Quasar Thakore Padamsee
book seats ⟶