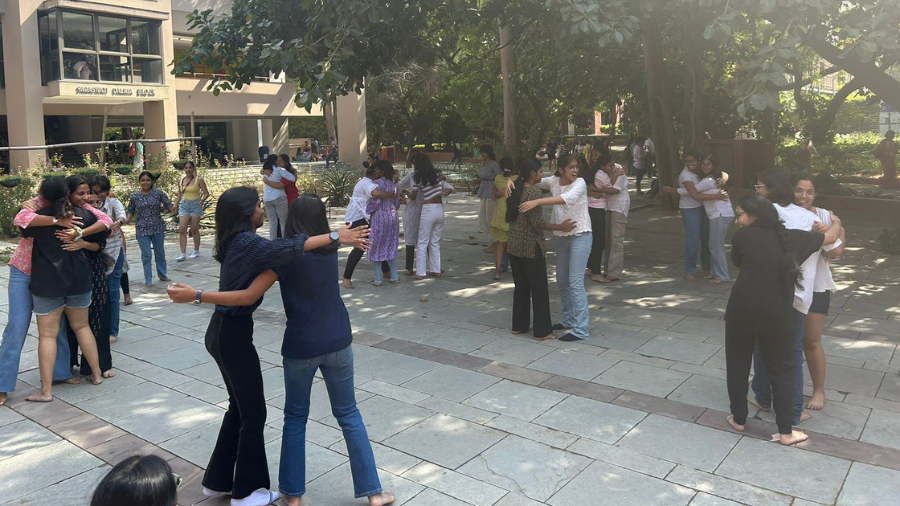 The Rhythm in Nothingness
The idea of 'nothingness' essentially is characterised by the lack of being, which presupposes an empty world. But in an increasingly chaotic world, that presupposition has become a reality for many. Oftentimes, the nothingness transitions into an endless hole.
In this interactive experimental workshop, the attempt is to search for the rhythm in our experiences of nothingness, our intimate void, through movement and music. What and how do we talk when we have to talk about the void and how do we find a rhythm there?
Facilitated by Bornali Bora, Hiya Anupam, Rishav Dutta
Date: 22 December 2023
Time: 4 PM - 6 PM
Venue: The Studio, Excise Building
book seats ⟶