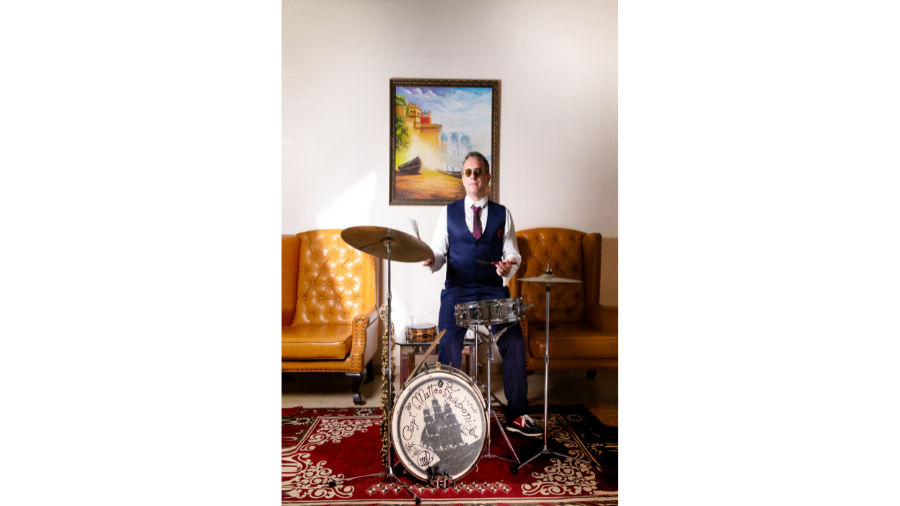 The Matteo Fraboni Quintet
An exhilarating performance reminiscent of Art Blakey & The Jazz Messengers by the quintet led by Italian artist Matteo Fraboni. Catch Mark Hartsuch Dey on tenor saxophone, Prayag Barooah on guitar, Rahul Wadhwani on piano, Yohann Pissurlenker on double bass and Matteo Fraboni on drums as the composer and band leader. The Quintet will present music published in Japan from the album 'After the Sail'.
Curated by: Bickram Ghosh

Date: 17 December 2023
Time: 8.45 PM - 10 PM
Venue: The Backyard, Old PWD Complex
Artists:
Tenor Saxophone: Mark Hartsuch Dey
Electric Guitar: Prayag Barooah
Piano: Rahul Wadhwani
Electric Bass: Yohann Pissurlenker
Band Leader, Drums, Composer: Matteo Fraboni

Maestro Matteo Fraboni is a Jazz musician well known in Europe and the US Jazz scene as a drummer and composer. He holds a degree in Jazz Composition and Arrangement from Conservatory G.B. Martini in Bologna, Italy. He has been playing professionally for 13 years and teaching for 10 years, collaborating with major cultural events and academies of music in Europe, the US, and India. He has also taught at A.R. Rahman's Conservatory in Chennai.

book seats ⟶