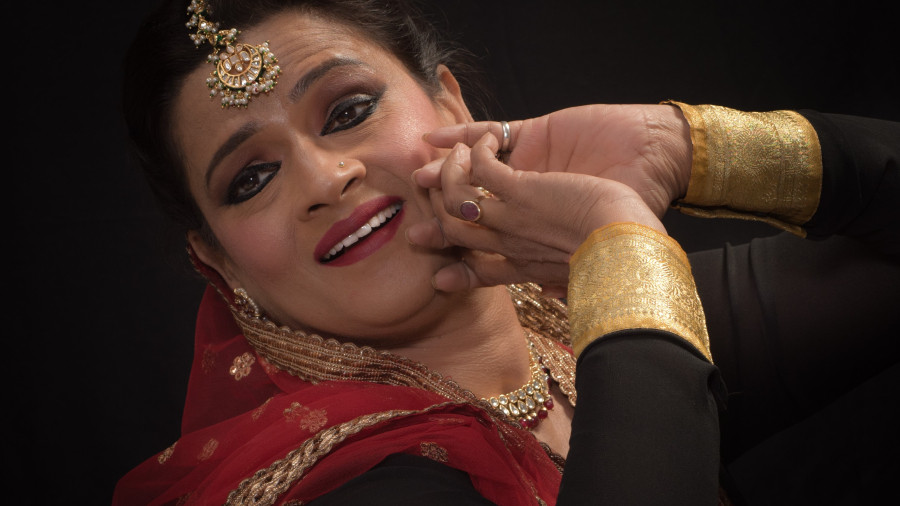 Mehfil
Mehfil is a performance presentation format of Kathak in which the dancer dances their repertoire with hand gestures and facial expressions. At Serendipity Arts Festival, Rani Khanum will recreate the old-world charm and authentic flavour of a bygone Lucknow, through ghazals, thumri, bandish, sher o shayari, and more.
The audience will have the opportunity to experience a dance performance that captures the atmosphere of a mehfil, akin to an intimate gathering, conveying subtle shades of romantic love through Kathak's abhinaya and the Lucknow-style Andaz.
Rani Khanam's performance also aims to shed light on the artists who have played a pivotal role in preserving our traditional dance and music traditions.
Curated by: Mayuri Upadhya 

Date: 22 December 2023
Time: 5 PM - 6 PM
Venue: The Theatre, Old GMC Complex
Artists: 
Dancer: Rani Khanam 
Tabla: Amaan Ali
Vocal: Shuheb Hasan
Sarangi: Nasir Khan 
Sitar: Sandeep Neogi
Light Design: Gyandev Singh

book seats ⟶