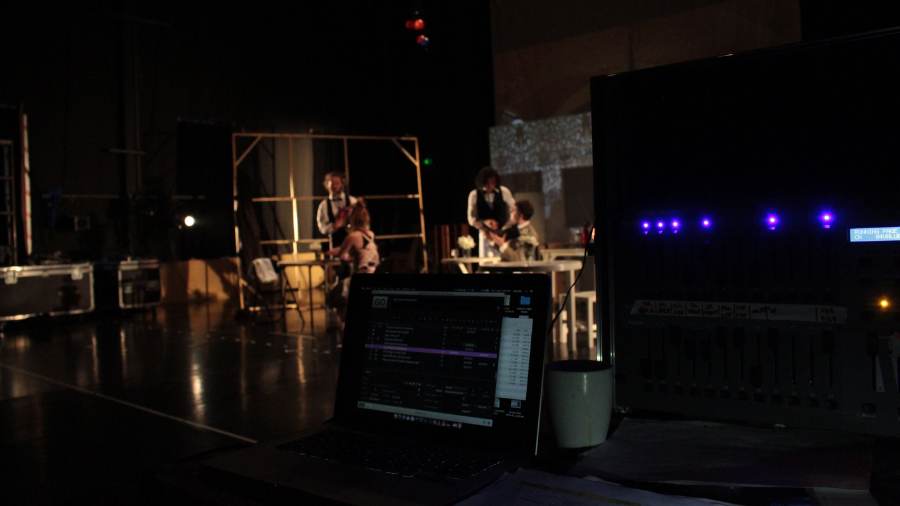 Masterclass in Stage Management
Ever been curious about backstage work in a theatre and the role of a stage manager in it? Then this masterclass is for you! Who really keeps the chaos in control and how do they do it? Learn the basics of stage management and how to implement them effectively in order to make sure the show always goes on! Whether you are a seasoned theatre practitioner or enthusiast, there is something for everyone in this class.
About the Facilitator:

Saatvika Kantamneni is an independent producer, and production and stage manager for theatre and live events. She is a graduate of the MA in Collaborative Theatre Production and Design from Guildhall School of Music and Drama, London.
She is currently a producer with Akvarious Productions and the producer for the Tibetan theatre production 'Pah-Lak' that toured India and Europe. She works regularly as the Production and Stage Management Mentor at Drama School, Mumbai. She has been Senior Stage Manager for Disney Aladdin in India. Saatvika has worked with QTP Entertainment as company stage manager for three years. She has also been Festival Director of Thespo, a national-level youth theatre festival, for two years. Her theatre credits include Dekh Behen 2 (Akvarious Productions), A Small Family Business (NCPA and Akvarious Productions), The Kite Runner (Akvarious and D for Drama), Eidgah Ke Jinnat (Bhasha Centre).
Facilitated by Saatvika Kantamneni
Date: 19 December 2023
Time: 12 PM - 1 PM
Venue: The Studio, Excise Building
Ages: 16+
book seats ⟶