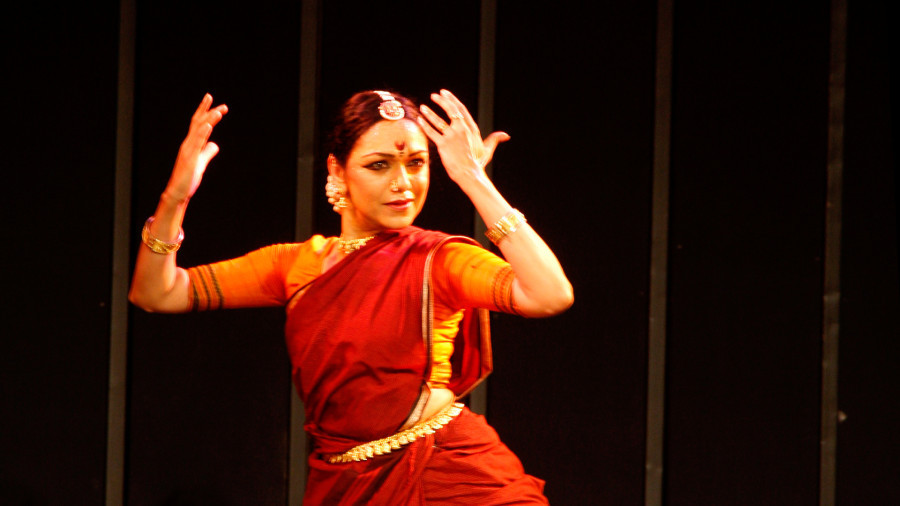 Mad and Divine
This performance seeks to provide an insight into the life and teachings of the 13th century saint Janabai and the 14th century saint Lalleswari or Lalded as she was fondly called. Both were female mystic poets driven by their love for the supreme who went through tremendous hardships before they were finally recognised.
Janabai was born in a Shudra family in Maharashtra and belonged to the Warkari tradition. Her Marathi abhangs reflect her clarity of thought and her state of spiritual consciousness. Lalded's Vakhs (or sayings) in Kashmiri touched the common man for their simultaneous simplicity and profundity.
Janabai was a Vaishnavite while Lalded was a Shaivite. Janabai believed in forms of the Divine while Lalded believed in the formless. Janabai took the path of devotion while Lalded took the path of tantra. They appear to be different, but there is no denying that they were both Mad and Divine.
'Mad and Divine' was originally commissioned by Dr Anita Ratnam in 2011 for Kartik Fine Arts Chennai for the conference by the same name.
Curated by:
Mayuri Upadhya
Date: 16 December 2023
Time: 9 PM - 10 PM
Venue: The Theatre, Old GMC Complex

Artists:
Choreographer and Dancer: Rama Vaidyanathan 
Nattuvangam: Dr S Vasudevan 
Vocals: Sudha Raghuraman 
Mridangam: Sumod Sreedharan 
Flute: G Raghuraman 
Lights: Gyandev Singh
Music Composition for Janabai: Sudha Raghuraman 
Music Composition for Lalded: Dr. S Vasudevan
book seats ⟶