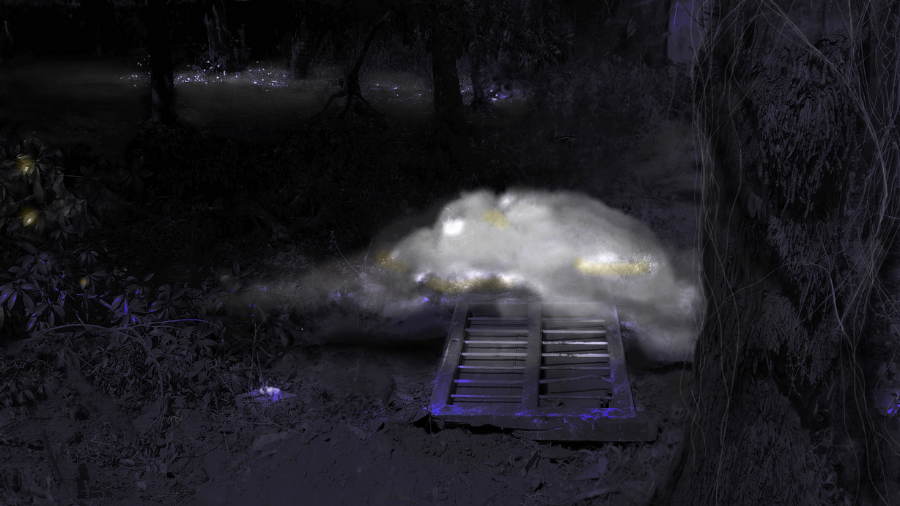 The nights will follow the days
The nights will follow the days is premised on the story of the haunting reappearance of a woman who allegedly returns to her home numerous times, much after her passing. She finally returns for one last time before the house she used to inhabit—a link, a refuge, an emotion, an association, an identity—was demolished. Taking this as a metaphor, the exhibition navigates across themes of spectral memories and narratives associated with spaces, places, lands, and oceans. Through the works of six artists, it further explores personal truths, displaced generational memories and histories affected by colonialism, migration and political landscapes—enabling a return to a place of remembrance and imagination.
Courtesy of Project 88, Mumbai, Exhibit 320, New Delhi and Jhaveri Contemporary, Mumbai.

Art South Asia Project (ASAP) and Serendipity Arts came together earlier this year to support a curatorial fellowship program for a diasporic South Asian curator living in the UK. The primary aim of this program was to establish cross-continental connections between South Asia and the UK, which will facilitate the exchange of knowledge and the growth of the research field in both regions.
This project is supported by the Faizal & Shabana Foundation.
Shalmali Shetty is a curator, writer and artist working between India and the UK. She completed her BVA in Painting from the Faculty of Fine Arts, MS University of Baroda, an MA in Arts and Aesthetics from Jawaharlal Nehru University, New Delhi, and an MLitt in Curatorial Practice (Contemporary Art) from the Glasgow School of Art, supported by the Charles Wallace India Trust Scholarship. Her research interests include themes of archives, memories, hauntology, oral histories, and speculative ideas around prophecies, oracles and imagined futures, extending this focus through the familiar framework of India, and the Global South's neo-colonial relationship to the West. She has coalesced her backgrounds in art practice and theory in the production of this curatorial project.
Date: 15 - 23 December 2023
Time: 11 AM - 8 PM
Venue: Excise Building
Artists:
Alia Syed
Amba Sayal-Bennett
Munem Wasif
Shiraz Bayjoo
Sumakshi Singh

Image caption: Shalmali Shetty, 2023
book seats ⟶