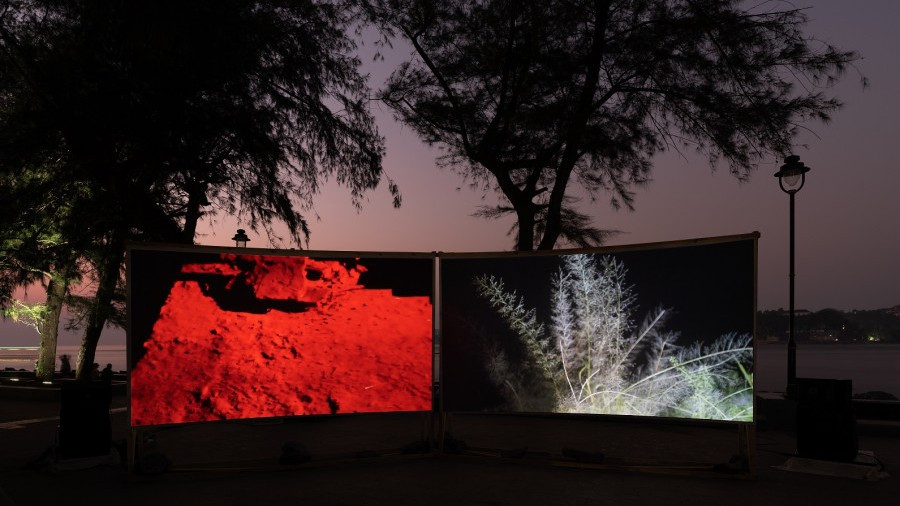 The Island That Never Gets Flooded 2023
Artists can contribute to the public realm in many ways, the outcomes of which may not always be readily defined as art. Public art projects may aesthetically enhance an environment; be utilitarian; respond to a particular site through material, form and concept; educate and comment on issues and events; commemorate the past; and much more. It can become a familiar feature in the fabric of the city that generates a sense of ownership, a sense of place, and help in cultivating community identity. It can offer insights into issues through the research and expression of artists and deliver a range of outcomes through community involvement.
For the Public Art Grant 2023, titled 'The Island That Never Gets Flooded', Serendipity Arts invited nominations for artists based in Goa to create new interventions and immersions using sites, localities and technology through interdisciplinary practices in the city of Panjim.
Date: 15 - 23 December 2023
Time: 11 AM - 8 PM
Venue: Art Park
Artists:
Divesh Gadekar
Kalpit Gaonkar
Pakhi Sen
Studio Matter
Credit: 'In Praise of Shadows' by Julien Segard at Serendipity Arts Festival 2022.

book seats ⟶