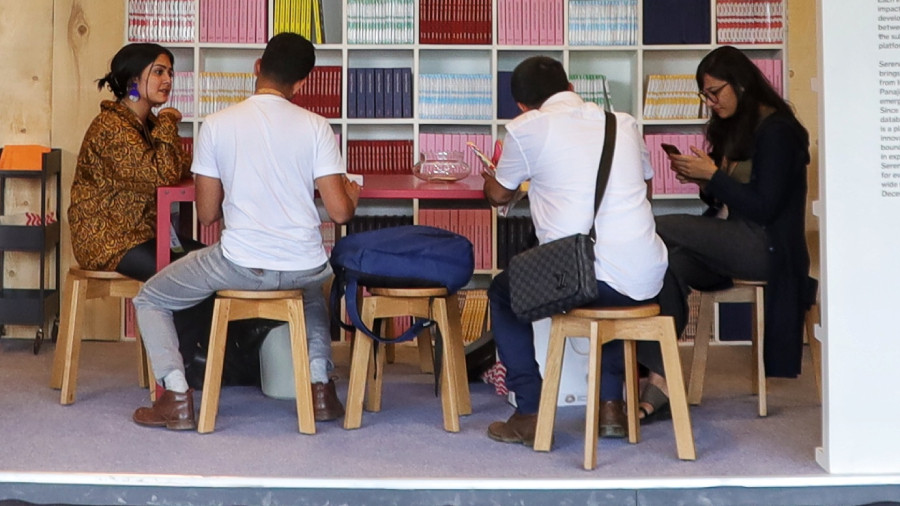 Text/Matters
At Serendipity Arts, we strive to document and bolster interdisciplinary and cross-cultural exchanges in the arts through a range of writing initiatives. Towards that goal, we launched Projects/Processes in 2017 to publish commissioned research essays, longform writing, and in-depth criticism that explore the ideas and processes behind select curatorial projects at Serendipity Arts Festival. In 2022, we also published an anthology collating essays published over the years as part of Write | Art | Connect, our online platform for short form writing around arts and culture.
Through these initiatives, we hope to take part in a long and rich tradition of writing around cultural themes in the subcontinent, contextualised against larger socio-historical discourses and rubrics. 'Text/Matters' is a project that seeks to highlight our engagement with that tradition, and we are pleased, therefore, to showcase the archives of two pivotal publications—Marg, a pioneering magazine now in its 75th year, and Art India, a premier quarterly that has been probing developments in modern and contemporary art for the past 27 years in fresh idioms and contexts. Welding incisive writing and scholarship with inventive designs and eclectic cover art, these two publications have been chosen in order to represent two stages in the history of writing and publishing around arts and culture.
Additionally, as part of 'Text/Matters', we will be hosting a space for Offset Projects, Reliable Copy, Chennai Photo Biennale among other small presses and independent publishers, in order for them to showcase their publications to a wider and more engaged public at Serendipity Arts Festival. The prolific app-based editorial initiative ASAP|Art will also be included within this space. To lend more context to the themes and impulses of this project, we will finally be programming a series of talks by scholars, writers, publishers, and artists demystifying the variegated legacies of print culture and design in the decades since Independence.
A Serendipity Arts Foundation Initiative
Project Partner: The JCB Literature Foundation
In collaboration with The Marg Foundation and Art India Magazine.
Date: 15 - 23 December 2023
Time: 11 AM - 8 PM
Venue: The Courtyard, Old GMC Complex

book seats ⟶